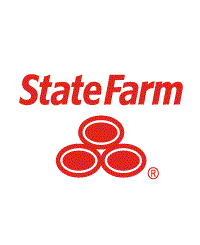 STATE FARM® INSURANCE AGENT,

AUBURN

, AL
Scott Holley
Would you like to get a quote?
Office Details:
Landmark:
We are centrally located near the Auburn Mall, close to downtown Auburn and Auburn University
Office Hours (CST):
Sat & After hours by appt.
Need help with a claim?
Start or track your claim online, or with the State Farm® mobile app.
Need to pay a bill?
Pay insurance bills fast and manage them easily.
About Me:
State Farm Insurance Agent in Auburn, AL.
State Farm Agent since 1999
US Navy Veteran/ Search and Rescue Swimmer
Helping out-of-state transfers
Dual Licensed in Alabama and Georgia
Offering Renters Insurance to La Grange, GA.
FREE Auto Insurance quotes
Business/Commercial Insurance in Montgomery
Call for a Homeowners Insurance quote in Lee County
Offering Insurance to Georgia & Alabama
Assisting Columbus, GA with Life Insurance
Ask us for help with Health Insurance in Opelika
Married with Four Children and Two Dogs
Chairmans Circle Qualifier
Opelika and Auburn Chamber of Commerce
Celebrating 100 years of State Farm in 2022!
Our Mission:
Here at the Scott Holley State Farm office, our mission is to help you find the proper Auto Insurance, Renters Insurance, Homeowners Insurance, Life Insurance, Business Insurance, and much more while not breaking your wallet! Serving the community of Auburn, AL, and the surrounding areas, we can help customers throughout the states of Alabama and Georgia with the professionalism and care they deserve. Give us a call today for a free insurance quote!
Our Team:
Mihee Yang
Multiple Line Representative
Mihee speaks fluent Korean. She loves advising the Korean public and protecting them from their risk of everyday life. She truly loves helping others. She enjoys spending a lot of time with her family.

Aaron Campbell
Marketing Representative
Ashley joins our State Farm team as a multi-line representative, focused on helping our good neighbors with their auto insurance, home insurance, health insurance, life insurance, and more! Ashley attended Southern Union and Liberty University and brings a dependable work ethic to the office with him. Outside the office, Ashley has had a passion for dog training and would like to someday open up a training facility on the side!
Steven Watts
Marketing Associate
Steven has been working as a Team member for over ten years, and join our office almost a year ago. He brings a lot of experience in Life Insurance, Auto Insurance and Business Insurance. He has a lot of knowledge helping customers minimize their risk. Steven is married with a baby and enjoys duck hunting and golf.
Ashley Bowers
Multiple Line Representative
Ashley is quickly on his way to having his own agency. He has through his tenure, accepted the role as not only someone who can help other understand their risk but a team leader. His life is centered around his new baby and family. He is originally from Andalusia Alabama but has lived in Auburn since graduating from Auburn University. He started as a teacher and coach in the Auburn School systems. He is always striving to learn and be better for his family and our State Farm customers.
Terrie Smith
Customer Relations Representative
Terrie comes to us from Charleston, South Carolina where she worked many years for another Agent. She has an awesome heart for our State Farm customers and makes everyone feel at home. She loves being a wife, mother, and (you wouldn't believe it) grand mother. She helps our State Farm customers understand their risk and help find ways to help minimize them through her reviews.

Jenny Lee
Marketing Representative
Agent's Credentials and Licenses:
We're Hiring
It could be the beginning of an exciting career.
This opportunity is about potential employment with an independent contractor agent who solicits application for State Farm products and services, and does NOT result in employment with any of the State Farm Companies. The employment selection decision, terms and conditions of employment (such as compensation and benefits) are all determined solely by the independent contractor agent.
Disclosures
Deposit products offered by U.S. Bank National Association. Member FDIC.
Life Insurance and annuities are issued by State Farm Life Insurance Company. (Not Licensed in MA, NY, and WI) State Farm Life and Accident Assurance Company (Licensed in New York and Wisconsin) Home Office, Bloomington, Illinois.
Pet insurance products are underwritten in the United States by American Pet Insurance Company, 6100-4th Ave S, Seattle, WA 98108. Please visit AmericanPetInsurance.com. For additional information and disclosures concerning Pet insurance please see Pet Insurance From State Farm® and Trupanion®. State Farm Mutual Automobile Insurance Company, its subsidiaries and affiliates, neither offer nor are financially responsible for pet insurance products. State Farm is a separate entity and is not affiliated with Trupanion or American Pet Insurance.
Rocket Mortgage, LLC; NMLS #3030; www.NMLSConsumerAccess.org. Equal Housing Lender. Licensed in 50 states. AL License No. MC 20979, Control No. 100152352. AR, TX: 1050 Woodward Ave., Detroit, MI 48226-1906, (888) 474-0404; AZ: 1 N. Central Ave., Ste. 2000, Phoenix, AZ 85004, Mortgage Banker License #BK-0902939; CA: Licensed by the Department of Financial Protection and Innovation under the California Residential Mortgage Lending Act; CO: Regulated by the Division of Real Estate; GA: Residential Mortgage Licensee #11704; IL: Residential Mortgage Licensee #4127 – Dept. of Financial and Professional Regulation; KS: Licensed Mortgage Company MC.0025309; MA: Mortgage Lender License #ML 3030; ME: Supervised Lender License; MN: Not an offer for a rate lock agreement; MS: Licensed by the MS Dept. of Banking and Consumer Finance; NH: Licensed by the NH Banking Dept., #6743MB; NV: License #626; NJ: New Jersey – Rocket Mortgage, LLC, 1050 Woodward Ave., Detroit, MI 48226, (888) 474-0404, Licensed by the N.J. Department of Banking and Insurance.; NY: Rocket Mortgage, LLC, 1050 Woodward Ave., Detroit, MI 48226 Licensed Mortgage Banker-NYS Department of Financial Services; OH: MB 850076; OR: License #ML-1387; PA: Licensed by the Dept. of Banking –​ License #21430; RI: Licensed Lender; WA: Consumer Loan Company License CL-3030. ​Conditions may apply.
State Farm VP Management Corp. is a separate entity from those State Farm entities which provide banking and insurance products. Investing involves risk, including potential for loss.
Neither State Farm nor its agents provide tax or legal advice. Please consult a tax or legal advisor for advice regarding your personal circumstances.